WICKENBURG

RANCH

LUXURY LIVING WITHIN THE COZY DESERT MOUNTAINS OF WICKENBURG, ARIZONA

From luxury homes, to one-of-a-kind resort-lifestyle amenities, boundless hiking trails, and culinary delights in the working kitchen, Wickenburg Ranch's heart and soul encompasses a freeing tranquility. Close enough to live away from it all, Wickenburg Ranch still is just a short drive from the Phoenix-metro area, a few hours from Las Vegas, minutes from Lake Pleasant, and on the doorstep of the historic town of Wickenburg. Call us for details.
3312 Maverick Dr, Wickenburg, AZ 85390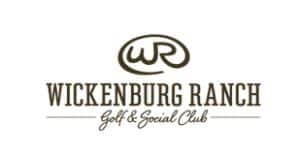 Wickenburg Ranch
Luxury living within the cozy desert mountain of Wickenburg, Ariz.